Enterprise Storage
High performance centralized storage is the cornerstone of a robust IT infrastructure, whether virtualized or not.
Do you need to add storage capacity?
Do you have concerns over the robustness or limitations of your current infrastructure?
Can your current system be used as part of a virtualized infrastructure?
Are you able to replicate from your storage to provide for Business Continuity or Disaster Recovery needs?
Is the high cost of expanding an existing SAN or NAS prohibitive?
Are you seeing dramatically increasing maintenance costs after year three?
Are you running out of power or floor space in your server room?
Is the performance and available capacity of your SAN or NAS guaranteed by your storage vendor?
With innovative, next generation storage products from INFINIDAT, Imation (Nexsan), F4 Labs, and Open-E, Alliance Technologies can provide the right storage solution to meet your unique requirements and budget.
---

THE Next Generation Enterprise Class Storage Platform
INFINIDAT was founded in 2011 by Moshe Yanai and focused on solving the problems storage buyers face when they are forced to choose between cost, capacity, functionality, reliability and performance. INFINIDAT enables you to have it all – today, and at a price you can afford.
Businesses depend on data and rapid access to it, and the availability of that data is critical. With the growth of digitized data outpacing the growth of storage capacity, the market for storage has grown rapidly. Yet cost and complexity are forcing buyers to constantly make trade-offs.
To solve this problem, INFINIDAT has brought to market InfiniBox, a new generation of highly reliable, scalable, and efficient storage systems.  Today, InfiniBox is installed in companies around the world supporting a wide variety of applications and use cases.
Key Advantages of the INFINIDAT InfiniBox storage platform:

Reliability & Performance
Unmatched reliability and performance (99.99999% uptime) is delivered through an innovative self-healing architecture, high performance double-parity RAID, and comprehensive end-to-end data verification capability. In addition, an efficient data distribution architecture that uses all drives all the time, and a very large flash cache, deliver ultra-high performance with up to 1M IOPS, and over 12GB/s throughput along with our InfiniMetrics detailed performance monitoring.

Petabyte Scale
Resolve data center footprint constraints with the ultra-dense InfiniBox array — scales up to 2.8PB of usable capacity in a single, standard 42U rack. System capacity utilization is increased further with extremely efficient thin provisioning and space reclamation capabilities.

Host Integration
InfiniBox integrates with OpenStack, VMware and other environments through native interfaces, and is bundled with a rich portfolio of solutions called Host PowerTools.   Host PowerTools shorten lengthy storage management tasks from days to seconds!

Going Green
InfiniBox is an efficient, green storage system that minimizes the systems environmental and physical footprint.  InfiniBox has an extremely low energy footprint of 8KW during peak load and a full 2PB system occupies a single 42U rack, providing floor space, cooling and power usage efficiency.

Simplicity Across the Board
Friendly and intuitive HTML5-based GUI makes traditionally complex operations a no-brainer. Our elegant RESTful API and a powerful CLI give you a storage system that's both highly efficient and very simple to manage.

Truly Unified Storage
The system is designed for modern workloads by delivering SAN (block), NAS (file), and Object storage in parallel within a single platform. No more settling for partial solutions, where NAS and object services are patched onto legacy block arrays.
Alliance Technologies are proud to be a leading INFINIDAT partner.  Contact us today to learn more about INFINIDAT and what INFINIDAT storage can do for your organization.
---

Nexsan by Imation – High-Value Enterprise Storage Solutions for Any Size Business
Guarantee Archive Data Integrity
There is some data that is too important to lose, too private to be seen and too critical to be tampered with but every enterprise has tight budgets and time constraints. Up to 80% of data on primary storage is unstructured and either never changes or changes infrequently but it's imperative that the enterprise keep and protect this data. This data can be easily offloaded from expensive primary storage onto a cost-effective Nexsan Assureon archive storage system without any disruption to ongoing operations. In addition, data on Assureon is automatically protected from day one without needing to be repeatedly backed up. This dramatically reduces the size, time and cost of the backup process. Once archived, Assureon makes it easy for adherence to internal guidelines for data retention, privacy, protection, chain of custody and risk mitigation.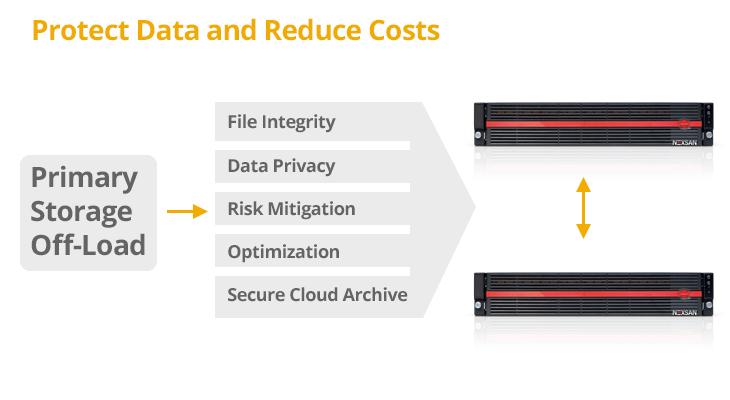 Surprisingly Powerful Scalable Storage
Nexsan NST delivers a full enterprise-class feature set for small, midsize, and large businesses. NST's FASTier hybrid caching accelerates performance to meet demanding I/O requirements. This unified platform supports Fibre Channel and iSCSI connectivity in addition to NAS and SAN protocols. Hybrid HDD and SDD support can be tailored for the best mixed application deployment environment. For organizations facing extreme data growth or needing greater application performance, Nexsan NST scales from 13TB up to 5PB.
Efficient, Versatile Modular Storage
Nexsan BEAST and E-Series are ultra-reliable, high performance block storage systems that enable organizations to boost their storage ROI by scaling capacity while controlling infrastructure and energy costs. BEAST is a hard working, capacity optimized storage array that offers enterprise level reliability at an affordable price point. BEAST helps organizations stay ahead of the enormous capacity growth that occurs in backup, archive, and digital video surveillance use cases.
E-Series storage arrays and expansion units can be deployed with mix and match HDDs and SSDs to optimize capacity, performance and cost. This versatile enterprise-class SAN or DAS solution helps handle the enormous data growth, demanding workloads, and high resiliency requirements in media & entertainment, government, healthcare, HPC, financial, surveillance and service provider sectors.
Contact us today to learn more about Nexsan's innovative, high-value, easy to use Storage solutions.
---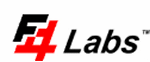 F4Labs Customized High Performance Storage Solutions
F4Labs offer a range of storage products tailor made for your specific requirements, whether they be for an all-in-one host for a back-up virtual infrastructure, a cost effective replication solution, or a state of the art compute server with internal storage.
Cost Effective Storage for Virtual Infrastructure and Replication
The F4Labs SRA (Storage and Replication Appliance) is a powerful all-in-one system capable of running an entire virtual environment.  The SRA has been specifically designed for the small to mid size enterprises that need an easily deployed, cost effective replication solution.  Fully compatible with both VMware and Veeam, and with a full range of spinning (SAS) and solid-state drive (SSD) configurations to optimise for either capacity or I/O performance, F4Labs SRA can also be deployed as a high performance centralized storage solution to a VMware infrastructure or, as a replication gateway.
For smaller organizations or workgroups, F4Labs SRA is available with sufficient compute power to be a complete, cost-effective hardware solution to host a virtualized infrastructure.
Contact us today to learn more about F4Labs SRA and find out how you can implement a cost effective replication strategy.
---
Open-E Storage Solutions
Open-E®, Inc is a leading provider of unified file and block storage management software solutions. The Open-E Data Storage Software (Open-E DSS) offers support for Network Attached Storage (NAS), iSCSI and Fibre Channel SAN (Storage Area Network) functionality all in a single, easy to use storage operating system. Open-E DSS also provides Automatic iSCSI Failover and Failback for high-availability, Remote Volume Mirroring and Asynchronous Data Replication for disaster recovery, WORM (Write Once Read Many) support for digital archiving, and NDMP (Network Data Management Protocol) support for universal backup – ensuring better data security, increased fault tolerance and improved availability of all data, ultimately delivering better overall performance and value.
---