Enterprise Storage
High performance centralized storage is the cornerstone of a robust IT infrastructure, whether virtualized or not.
Do you need to add storage capacity?
Do you have concerns over the robustness or limitations of your current infrastructure?
Can your current system be used as part of a virtualized infrastructure?
Are you able to replicate from your storage to provide for Business Continuity or Disaster Recovery needs?
Is the high cost of expanding an existing SAN or NAS prohibitive?
Are you seeing dramatically increasing maintenance costs after year three?
Are you running out of power or floor space in your server room?
Is the performance and available capacity of your SAN or NAS guaranteed by your storage vendor?
With innovative, next generation storage products from Spectra, Imation (Nexsan), F4 Labs, and Open-E, Alliance Technologies can provide the right storage solution to meet your unique requirements and budget.
---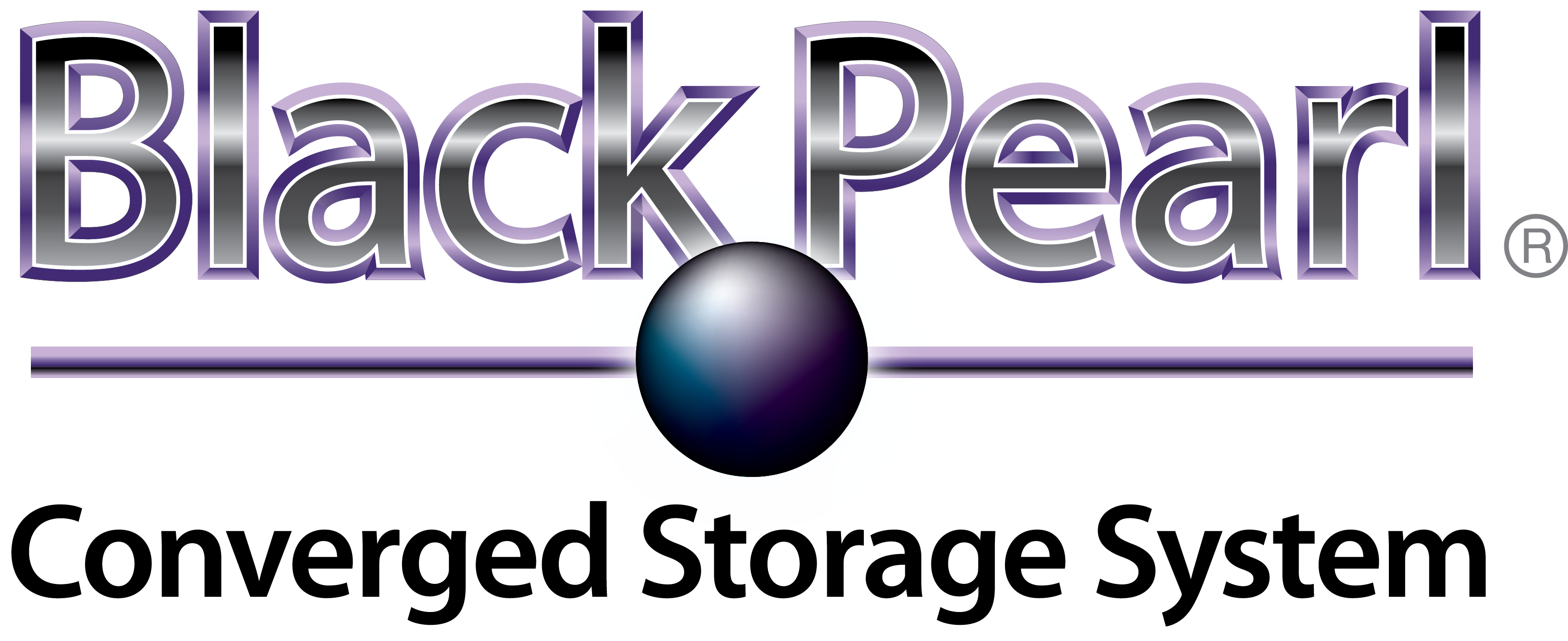 Spectra BlackPearl® Converged Storage Systems 
BlackPearl Converged Storage System is an object storage solution that enables data lifecycle management, eliminating the need for expensive legacy middleware.  Designed for diverse workflows, it allows data to move seamlessly into disk, tape and cloud storage in a way not previously possible. To meet the demands of exponential data growth and long-term data retention, BlackPearl enables users to easily store large data sets economically and efficiently for as long as required.
Spectra BlackPearl Object Storage Disk 
Spectra BlackPearl Object Storage Disk delivers long-term disk-only storage that scales in capacity and performance with a very low total cost of ownership.  The spin-down disk technology of BlackPearl Object Storage Disk creates an on-premise private cloud with a Spectra S3 interface. Its spin-down disk technology powers down bands of storage when idle, minimizing disk degradation and extending the life of the disks by up to seven years. 
​

Spectra BlackPearl NAS 
BlackPearl NAS is the optimal platform for affordable secondary storage and is the perfect solution for data that does not require continuous backup.  Compatible with most major backup and archive software, BlackPearl NAS is the only NAS system that can be upgraded to a Spectra BlackPearl Converged Storage System delivering object storage capabilities.

Spectra TFinity® ExaScale Tape Library
Spectra TFinity ExaScale Tape Library delivers unsurpassed storage density packaged in the smallest footprint of any enterprise library on the market. Deployed by some of the most recognized organizations in the world, the Spectra TFinity provides maximum flexibility by allowing users to select the tape technology that best fits their business needs, including LTO, IBM's TS11X0 and Oracle's T10000x tape technology. With dual robotics for efficient operations, each Spectra TFinity provides customers with performance, reliability and the ultimate in data protection at a lower price point.

Spectra T950 Tape Library
Spectra T950 Tape Library is designed to meet the stringent requirements of the enterprise for data integrity, data security and high reliability. The Spectra T950 provides maximum flexibility enabling users to choose the tape technology that works for their unique environment, whether LTO or IBM's TS tape technology. Built to grow as requirements evolve, the T950 allows users to start with a single frame and seamlessly expand to eight frames for unsurpassed data protection.

Spectra® Stack Tape Library 
Built with maximum flexibility at its core, the Spectra Stack Tape Library meets backup, archive and perpetual storage requirements. Designed to be easily installed, expanded and managed, the Spectra Stack is rated at a 100% duty cycle – meaning it is one of the only stackable libraries built to perform in a 24/7 environment. Spectra Stack offers the ultimate in scalability, delivering affordable, expandable and secure data protection that grows as your organization grows.
Spectra's StorCycle® Storage Management Software
StorCycle is a cost-effective storage management software that reduces the total cost of storage while leaving all data accessible, all the time. StorCycle identifies and moves inactive data or completed projects from primary file-based storage to a lower tier of storage, that includes object storage, NAS, tape and cloud. This action frees up primary storage capacity for active projects, improves performance, and reduces administrative time. Perfectly suited for industries such as genomics, education, research, media and entertainment, and general IT environments, StorCycle can drastically reduce an organization's total cost of storage without changing the user experience of accessing data.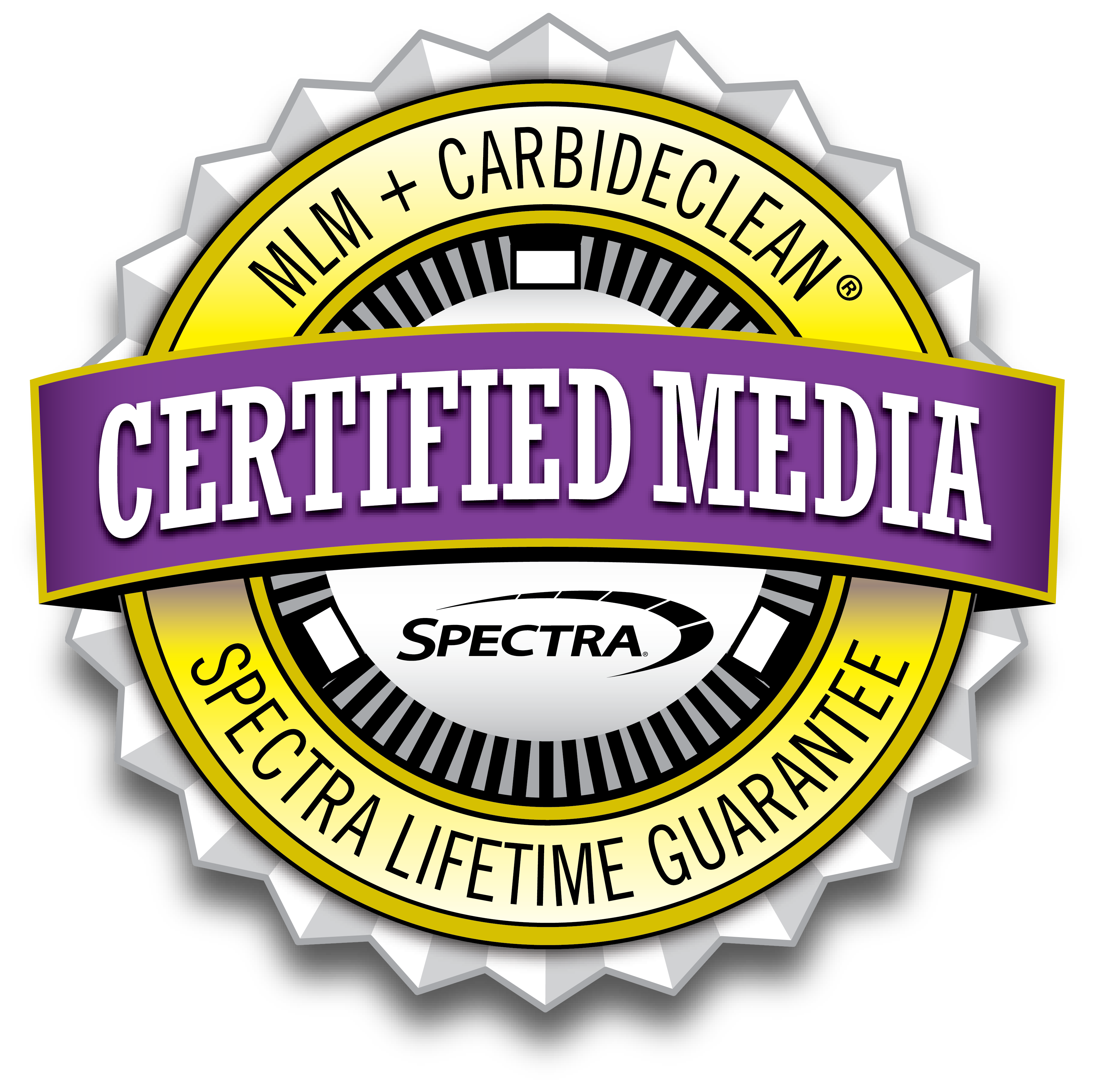 ---

Nexsan by Imation – High-Value Enterprise Storage Solutions for Any Size Business
Guarantee Archive Data Integrity
There is some data that is too important to lose, too private to be seen and too critical to be tampered with but every enterprise has tight budgets and time constraints. Up to 80% of data on primary storage is unstructured and either never changes or changes infrequently but it's imperative that the enterprise keep and protect this data. This data can be easily offloaded from expensive primary storage onto a cost-effective Nexsan Assureon archive storage system without any disruption to ongoing operations. In addition, data on Assureon is automatically protected from day one without needing to be repeatedly backed up. This dramatically reduces the size, time and cost of the backup process. Once archived, Assureon makes it easy for adherence to internal guidelines for data retention, privacy, protection, chain of custody and risk mitigation.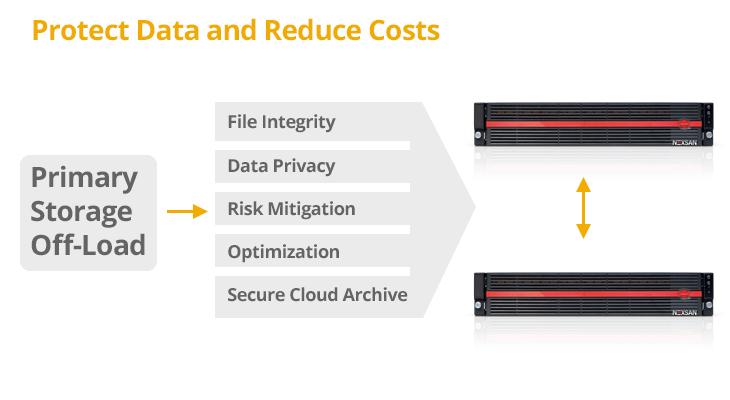 Surprisingly Powerful Scalable Storage
Nexsan NST delivers a full enterprise-class feature set for small, midsize, and large businesses. NST's FASTier hybrid caching accelerates performance to meet demanding I/O requirements. This unified platform supports Fibre Channel and iSCSI connectivity in addition to NAS and SAN protocols. Hybrid HDD and SDD support can be tailored for the best mixed application deployment environment. For organizations facing extreme data growth or needing greater application performance, Nexsan NST scales from 13TB up to 5PB.
Efficient, Versatile Modular Storage
Nexsan BEAST and E-Series are ultra-reliable, high performance block storage systems that enable organizations to boost their storage ROI by scaling capacity while controlling infrastructure and energy costs. BEAST is a hard working, capacity optimized storage array that offers enterprise level reliability at an affordable price point. BEAST helps organizations stay ahead of the enormous capacity growth that occurs in backup, archive, and digital video surveillance use cases.
E-Series storage arrays and expansion units can be deployed with mix and match HDDs and SSDs to optimize capacity, performance and cost. This versatile enterprise-class SAN or DAS solution helps handle the enormous data growth, demanding workloads, and high resiliency requirements in media & entertainment, government, healthcare, HPC, financial, surveillance and service provider sectors.
Contact us today to learn more about Nexsan's innovative, high-value, easy to use Storage solutions.
---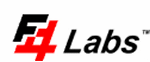 F4Labs Customized High Performance Storage Solutions
F4Labs offer a range of storage products tailor made for your specific requirements, whether they be for an all-in-one host for a back-up virtual infrastructure, a cost effective replication solution, or a state of the art compute server with internal storage.
Cost Effective Storage for Virtual Infrastructure and Replication
The F4Labs SRA (Storage and Replication Appliance) is a powerful all-in-one system capable of running an entire virtual environment.  The SRA has been specifically designed for the small to mid size enterprises that need an easily deployed, cost effective replication solution.  Fully compatible with both VMware and Veeam, and with a full range of spinning (SAS) and solid-state drive (SSD) configurations to optimise for either capacity or I/O performance, F4Labs SRA can also be deployed as a high performance centralized storage solution to a VMware infrastructure or, as a replication gateway.
For smaller organizations or workgroups, F4Labs SRA is available with sufficient compute power to be a complete, cost-effective hardware solution to host a virtualized infrastructure.
Contact us today to learn more about F4Labs SRA and find out how you can implement a cost effective replication strategy.
---
Open-E Storage Solutions
Open-E®, Inc is a leading provider of unified file and block storage management software solutions. Open-E JovianDSS is a ZFS- and Linux-based Data Storage Software designed especially for enterprise-sized Software Defined Storage environments. With its unique features, the product ensures highest data reliability and integrity with optimal data storage, protection and recovery. The software addresses the needs of Enterprises, SMB users, Data Centers and Cloud Providers seeking a unified NAS and SAN solution with On- and Off-site Data Protection, consistent Snapshots, Thin Provisioning, Compression, Deduplication and more.
High Availability: Active-Active or Active-Passive dual node HA Cluster
for iSCSI / NFS / SMB over Ethernet, Fibre Channel
and SAS
Data Protection: On- and Off-site Data Protection, offering built-in
backup of everything and instant Disaster Recovery, as
well as multiple backup destinations with user-defined
Interval-Retention plans
Reliability and redundancy: Atomic Transaction Writes, Data and Metadata
Checksumming, Self-Healing, N-Mirrors, up to Triple-
Parity, optionally mirrored boot medium
Data Optimization: Very efficient default LZ4 compression and optional
In-line Deduplication
Data Acceleration: Two-level caching (SSD and RAM) to optimize
the access time to the most recent and the most
frequently used data, random writes are converted
into sequential writes
Data Virtualization:Thin and Over Provisioning with pooled storage
model, unlimited and instant Snapshots and Clones
Scalability: Up to about 5PB in single namespace with the ZFS
technology on Linux OS
Unified storage model: One storage supporting multiple protocols (file- and
block-based) – iSCSI, FC and NFS, SMB (CIFS)
Quick and simple storage
management: Easy-to-use WebGUI with intuitive navigation,
Console UI and scriptable CLI / API and REST API
Convenient monitoring: Open-E JovianDSS monitoring system (on WebGUI,
SNMP), as well as monitoring with industry-standard
platforms like Nagios or Checkmk
Flexible technical support
options: Technical support provided by Open-E Partners or
directly by Open-E's Support Team
Robust storage environments
and compatibility: Open-E JovianDSS Certified Storage Server Program –
Partner systems tested, benchmarked and certified in
our labs